The Greenfly software platform is mission control for capturing, collecting, organizing and providing access to digital media – at a scale never seen before. With effortless, automated AI-driven content organization, Greenfly eliminates tons of manual classification and ensures digital assets are available immediately to whoever needs them.
The Greenfly brand was known prior to its work with Branded, but the company lacked a communications and brand strategy that promoted its executive leadership, distinguished its competitive differentiators and showcased the company's ubiquity within sports. The company further wanted to be seen as unveiling multi-billion dollar opportunities for the leagues and brands that use the Greenfly platform.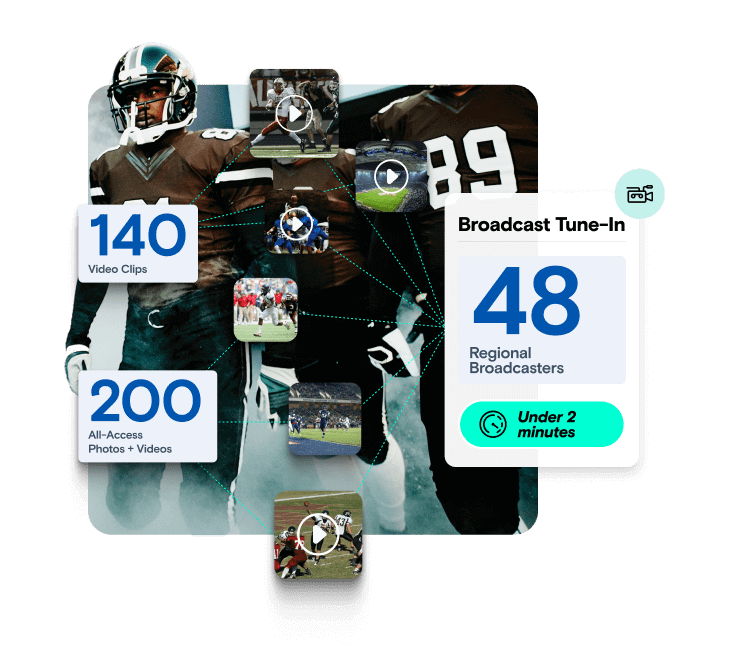 The account team developed a media relations strategy that immediately vaulted co-founders Shawn Green and Daniel Kirschner to the forefront of the conversation around sports rights and content distribution. Additionally, our agency developed and executed a media strategy around Greenfly's multi-million dollar acquisition of Miro, which augmented the company's platform, highlighted its growth and cemented its market leadership.
"Developing a successful communications strategy for a new technology is really hard. At Greenfly we turned to Branded, who had demonstrated a stellar reputation in sports tech, and that made all the difference. Since the beginning of our engagement, Branded has elevated Greenfly's media presence globally, driven thought leadership for our company's executives and generated interest in our company's growth story. They're in-tune with our vision, execute quickly, and are fantastic to work with."
Greenfly's executives see regular coverage in trending stories related to content distribution in places like the Associated Press, Forbes, Fortune and Digiday. The company's news is covered and featured in places like Sportico, Axios, Sports Business Journal and The Athletic. Greenfly is now broadly seen as the market leader in the curation and aggregation of content in the sports space.

2
monthly national
placements
100
million+ media 
impressions
100%
sports trades 
interviewed executives