Opendorse is the leading athlete marketplace and NIL technology company. They serve the full lifecycle of supporting athletes: educating, assessing, planning, sharing, creating, measuring, tracking, disclosing, regulating, listing, browsing, booking, and more. Opendorse's industry-leading NIL solutions help athletes and their supporters understand, build, protect, and monetize their brand value.
When Opendorse engaged Branded, it was a nascent company with little to no brand awareness. They worked with an agency that was unable to earn coverage or identify other marketing channels that could successfully build brand equity. The company additionally wanted to advance legislation around the monetization of NIL for college athletes, which would coincide with a need for their technology.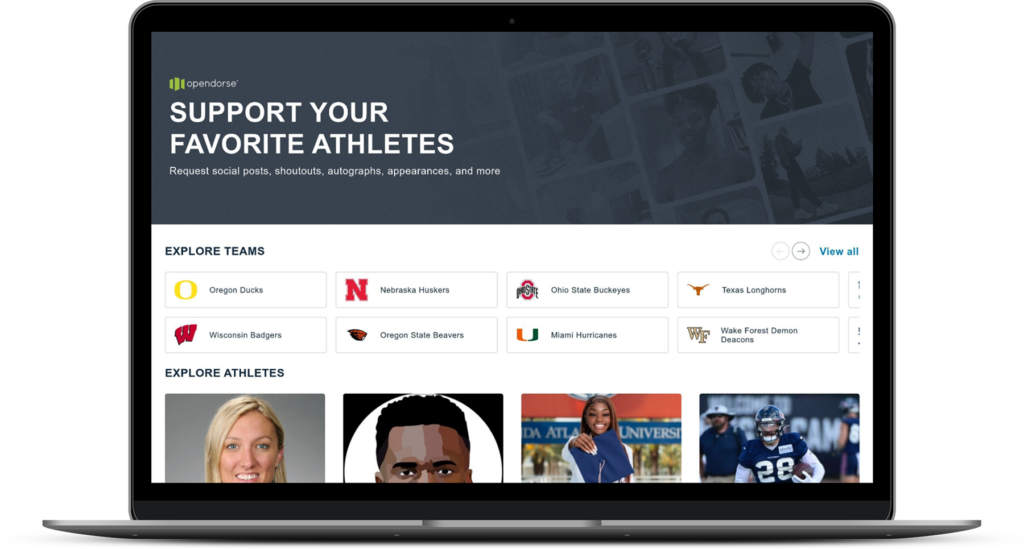 Relying on our relationships and know-how with the sports and marketing industries, Branded developed an omnichannel strategy that distributed the Opendorse company narrative and sports marketing thought leadership through public relations and brand journalism. Our team additionally wrote and designed some of the company's most important case studies.
SAM WEBER, HEAD OF BRAND MARKETING & COMMUNICATIONS
"Prior to working with Branded, we saw such minimal results from public relations that our team actually started to believe that we weren't newsmakers. But the Branded team's creative approach to public relations and content marketing helped elevate Opendorse into a national brand, trusted by some of the largest companies in the world."
Through its efforts, Branded cemented Opendorse's executives as the nation's leading thought leaders in sports marketing and name, image and likeness. The broad marketing strategy including public relations, case study creation and brand journalism led to numerous inbound leads for Opendorse. Regular coverage of the company was seen in Adweek, VentureBeat and CBS Sports among others.
50%
increase in
month-over-month
leads
35+
billion media
impressions
generated
316
media
placements
in 2019