Memrise, available on iOS, Android and web, is a language learning app. Founded in 2010, the platform's unique 'Learn-Immerse-Communicate' method uses state-of-the-art technology, along with video clips of native speakers, to continually bounce users from memorization training to real-world listening to practicing useful conversations. Memrise has grown to help over 65 million people in 189 countries learn languages.
Competing in a crowded space, Memrise need an agency that could develop a communications and media strategy that helped distinguish the brand from its competitors and supported its SEO efforts – all of which would lead to sales. Having previously worked with several firms who failed to deliver results, Memrise sought Branded's modern approach.
Branded's media strategy team developed a multi-pronged approach that consistently delivers press for the brand weekly. The team combines company-centric, reviews and thought leadership storylines related to AI in education, which increases the company's share of voice among language-learning apps. This approach ensured Memrise was relevant during any news cycle.
"When Memrise first engaged with Branded, I was skeptical of agencies. My past experiences saw these firms overpromise and paper push without delivering substantive results. Branded is the type of agency that brings creative ideas to the table, develops a strategy that crystallizes those thoughts and executes by delivering tangible results."
Memrise is regularly featured in the most notable consumer and tech publications worldwide, having seen feature stories in places like Financial Times, The Verge and Digital Trends. The team shares new media opportunities on a weekly basis and prioritizes the securing of backlinks in support of the company's SEO strategy.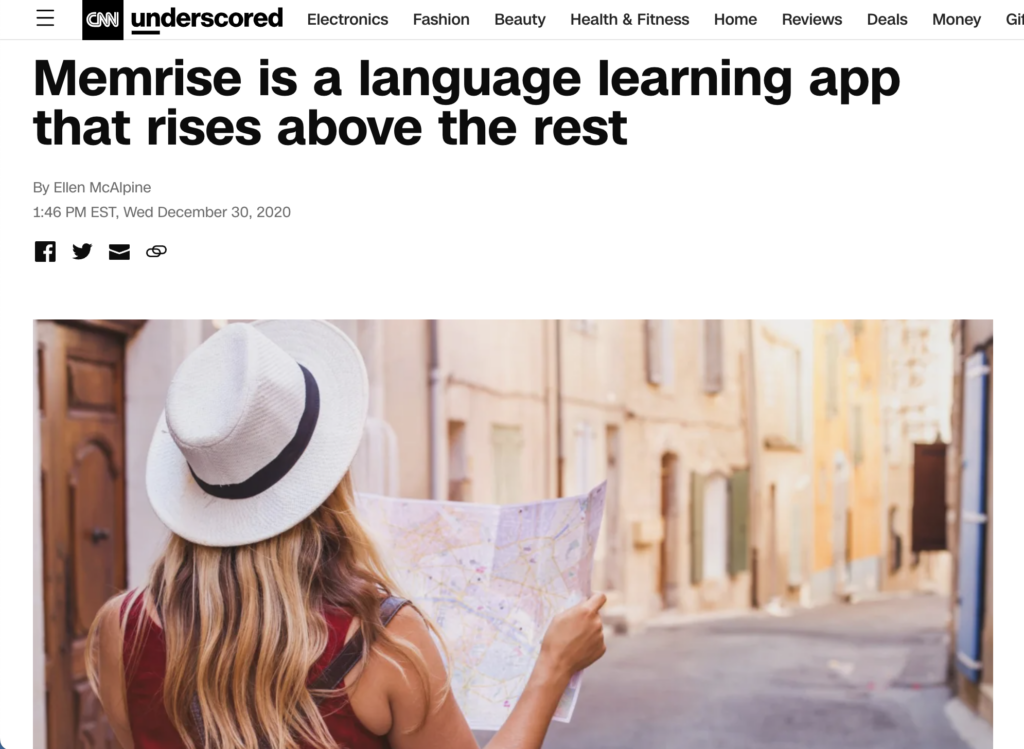 20+
pieces of
coverage
per quarter
2
pieces of coverage weekly
1+
billion readers
reached
quarterly
85
average domain authority per publication